'The Sister' promo
No.

'Time Is A Killer' promo
French.

'Black Widow' clip
Sigh.

'Batwoman' 2x15 promo
No.

'Snake Eyes: GI Joe Origins' teaser
No.

'Innocent' series 2 trailer
Maybe.

I'd try peanut butter and chocolate gelato and sea buckthorn ice lolly.

I'm massively upset. My ex = deceptive. What happened to the person my ex was supposed to be? I have remberances and I thought my ex was a kind man.

Who saw 'Bringing Out The Dead'?

'48 Hours' Quotes:
"Teeming with peril."

"Doomday zealot."

"Cult mom."

"Causing these bad things to happen."

"Murderous type of person."

"Bad things were on the horizon."

'The Sunday Times' Quotes:
"Existence of a culture."

"Stopped parenting us."

"Thought the country had taken a wrong turn."

"Things had deteriorated further."

"Under withering assault."

"Destructive greed."

"Dark recesses of the night."

"Finding a Spanish omelette mixture being sold in a jar."

"Social glue."

"All the wives just run ego-fluffing foundations."

"Shrewd hire."

"Controversies come thick and fast."

"Ferocious approach."

"Particularly incensed."

"Intentional misinformation."

"Defied all odds."

"Fateful."

"Not only were they not afraid, they didn't realise they should be."

"Panic response."

"Impractical."

"Wasn't accustomed to having his ideas crriticised."

"Dark, dank depths."

"So associated with tragedy."

"He never married her."

"On goes life; the minutes, the days, the years, the decades, taking them further and further away from that happiness."

"Conventional country lives."

"Unfavoured son."

"Social improprities-"

"Dreadful time."

"Died unrepentant."

"Unresolved hatred."

"Refusal was unacceptable."

"Trapped in a delusion."

"Negative contact."

"Fuelled his sense of grievance."

"Rational discussion was now impossible."

"Bitter tirade."

"Full implications of what she had done, and what that meant for her future life prospects."

"Absorbed in the conspiracy that is now her life's narrative."

"Very special menacing tones."

"Among his substantial catalogue of murders."

"Hostile to his cause."

"Dated to his lifetime."

"Even hiring men to yell through her windows."

"The fear he instilled."

"Exit pursued by a bear."

"Eternal and lasting shame."

"His work is resonant, searing and very long."

"Winning, by and large, ever since."

"Unwilling to surrender the advantages she had accepted."

"Evade attention."

"Distract from their misdeeds."

"Got away with it for decades."

"The addicts they had created."

"Finally ran out of road and reputaiton."

"Impossibly self-aggrandising, semi-sane bore."

"So averse to rational debate."

"End was pathetic, like everything else about him."

"Angry looking man doing DIY."

"Felt like something we weren't supposed to see, a distressing vision of our parents' future and perhaps our own."

"Driven to despair."

"Nostalgia for his old life."

"One of the most disliked sportsmen in American history."

"Extremely unpleasant."

"Hushed reverence."

"Felt excluded from society."

"Legacy-hunting."

"Trauma responses."

"Need for stong predictability, rountine."

"Impulsive and destructive symptoms."

"Found such concern ludicrous,"

'It Takes A Killer' Quote:
"Uncompassionate."

'Business Post Magazine' Quote:
"Whose lack of a back story does not bode well for his lifestory."

'The Irish Times' Quotes:
"Impenetrable."

"Shop full of lovely things."

'The Most Dangerous Animal' Quote:
"Did I ever matter?"


~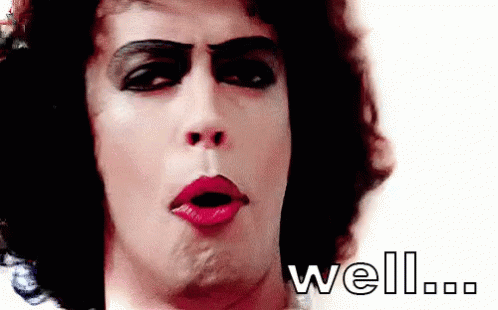 How about some vintage fanfic ('Man From UNCLE') but not the movie abomination:
http://www.fanficdepot.com/fanfic/marriageofconvenience.html
http://www.fanficdepot.com/fanfic/interestingtimes.html
http://www.fanficdepot.com/fanfic/sufficient.html
Current Mood:

Lilac

Current Music:

Se Sei Qualcuno E Colpa Mia – Ennio Morricone/All Rise – Blue/I'm Your Boggie Man – KC And The Sunshine Band/I Am The Fire - Halestorm