Showtrial 1x02
This was suitably ridiculous and narratively bizarre and aimless. Talitha is extremely irritating. This case is fateful, she's guilty as sin but will no doubt get away with it. One is despairing at her self righteous rage.

There is no effortless authenticity or chilling moments. This was not well written. This was not witty, interesting or moving and it has no semblance of realism. There are dramatic cliches. There is no pervasive mood of grimness. There is quiet seething rage and this was shoddy. There is no contemplative stillness or meditative approach. Talitha has awfulness and is the worst human being ever.

Talitha is permanently bored. There is social imbalance in this rote drama. Talitha is abrasively unlikeable. Talitha has affected sarcrasm and is loathsome. She's the offspring of celebrity and aristocracy and unaffected by hardship and struggle.

Talitha laughs about her drug use. Cleo annoys. Talitha plans to go to Paris and laughs it off after the police are forced to release her. Is Talitha based on Amanda Knox? Talitha dances in the police parking lot. Talitha is an air thief. A 2nd suspect emerges. James Frain does James Frain stuff. Talitha is finally arrested.

Best Lines:
"If I knew that it wouldn't be lost."

"I normally don't eat processed multinational sh*t."

"That previous issue."

~
Survival
An alien attacks. Why does Moonbase have an inflatable red plastic sofa? It's now 1981. There is no startled fear. This was not eerie. We are shown how people travel to and from Moonbase. There is a message of violence. Why do UFOs disintergrate if they stay too long on Earth? This was nondescript and lazy and inert. A woman has orange walls in her flat. Why is there sound in space? There is no space shuttle. Straker asks his female staff to get him coffee. How is there gravity on Moonbase? A man has long sideburns. This was not a grim subject. The aliens have a longer and uglier reach than Straker thought. There are implications and no creeping dread or reckoning. Some evil alien has grimness.

Trouble finds Foster. This was off and trope filled. This was not too special. Foster ends up stranded on the moon's surface in a wreck of a situation. The gravity issue isn't addressed. Rancour simmers. Foster must cooperate with an alien who does not speak. This was miserable and mundane. Why are there no sun visors? This was tedious and causes polite boredom. There is no anxious strangeness.

There is malevolence in this irritating ep. There is smoking on the moon and race is discussed. This was terrible. The alien looms in this stagnant, disappointing ep. Expectations were not challenged. There is uncertain wariness.

Best Lines:
"Unknown on earth."

"A UFO landed on the moon?"

"The lesiure-sphere."

"Moonmobile."

"Control-sphere."

"Bad business."

~
The Way Home
Some loony bitch is found. They plan an escape. The drug dealer wants his junk. A drone comes through the crack/portal. Why is Eve running things? Confederate gold is found. Eve plans to sabotage the plane. Gavin and the one legged non-entity steal a plane. Eve ends up destroying the plane and shooting the loony bitch. Eve's a murderer now. The kidnapped girl plot drags on and on. How did they get a car running? Who's Rebecca and why did she parachute into the crack? Gavin screams cos he's a loser tool. The one legged non-entity asks her moron father to stop being a loon. Why are people clean shaven with clean hair? This was crap. The portal closes and Lucas is sick of his idiot mother and loser father. Why is no one trying to hunt or build shelters or find water?

Best Line:
"Getting real 'Hunger Games' vibes right now."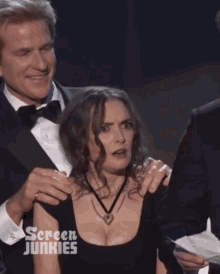 ~
Forest Of The Damned
The mayor is an idiot. This is neither funny nor good. A doctor is evil or something. Zombies attack the wedding.

Best Lines:
"Beta bitch."

"Dead but not dead!"

"A cure for death."

"What a waste of $50,000 bucks."