'Riverdale' 5x06 promo
Mothmen and Betty and Archie shag.

'Man In Room 301' promo
WTF?

A new 'Constantine' show?!?

My ex did false expectations. My ex has still had expressed any regret or remorse. It seems to be my ex's intention to disregard me. I feel emotionally fraught. I profoundly misunderstood my ex. My odious ex has silence and indifference and did irrevocable harm. He has no contrition.

Who recalls the girls comic stories 'Fay's False Friend' or 'The Secret Life Of Hateful Hattie'?

'RTE News' Quotes:
"Such hatred exists against him."

"Online abuse and threats."

"Violent threats."

"Was ill-advised."

"Relentless abuse."

"Toxic and cruel."

'Sky News' Quotes:
"Robbed of their future."

"Users take issue."

'Panorama' Quotes:
"Escape went horribly wrong."

"A form of state control."

"People really should be ashamed of themselves."

"Unjustified defence."

"How long did she not have a toothbrush?"
"Years."

"Extraordinary and damning allegations."

"Damning judgement."

"So tired of everything."

"Getting more desperate everyday."

"Want us to fight for her."

"Utterly intolerable."

'Britian's Ancient Capital: Secrets Of Orkney' Quotes:
"Stone circle culture."

"Cattle fight."

"Varies in violence."

"Mystery bone."

"Fleshed."

"From their present to our present."

"Tomb of the eagles."

"Mysterious practices."

"Covered in lard."

"Massive blades."

"More power per stroke."

"Really suggested that we shouldn't do this."

"Flood tide."

"That is not a good thing."

"Slack water."

"Patience and observation over generations."

"Why did it come to an end."

"Dramatic collapse."

"Abandoned a whole way of life."

'The Irish Times' Quotes:
"Causing an outcry."

"Indecent chanting arrests."

"Strange public opposition."

"Nobody taking responsibility."

"Toxic comments."

"Toxic wasteland."

"War-stoking."

"Gives offence where none is due."

"Perpetual offence?"

"Their intention in the language used."

"Declining franchise."

"Pervasive ignorance."

"Weaponising the past."

"Try to create sympathy."

"History of pestilence."

"Interrogate the past with renewed vigour,"

"History is wielded as a blunt instrument to criticise opponents and spin false narratives;"

"Stick to an agreed narrative."

"Corrupting the national story."

"Ethical remembering."

"Held accountable."

"Last people on earth who deserve our sympathy."

'Dr Phil' Quote:
"Financially, we have nothing."

'Dead Pixels' Quotes:
"That's why I've got the hand axe."

"Flanks and yams."

"Room weapon."

"You bricked a child in a room for 8 years?"

"Normal free range women."

"Heiritage server."

"Old save."

"Limescaled atrocity."

"Desert of skulls."

"Put up with a lot from you two."

"Psychosexual mordor."

'A Wedding And A Murder' Quote:
"Cast out of the family."

'Misery' Quote:
"Thrown it all out, except for the part of naming the gravedigger after me, you can leave that in."

'The Dark Corners Of The Night' Quotes:
"Occult-style proclamations."

"Evil energy given human form."

"Violently asserting control."

"A narrative about himself."

"Creating his own legend."

"Controlled display of aggression."

"A barrier her father had crossed, to his ruin."

'Back' Quotes:
"MADE A SHAM OF OUR FAKE MARRIAGE!"

"Had the same haircut since you were 8."

"Quite hostile."

"Set fire to his balls."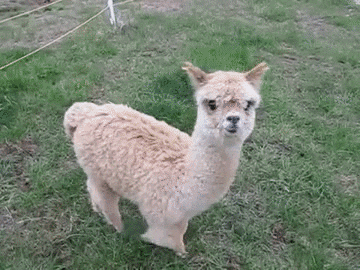 Current Mood:

Savon

Current Music:

Miss Nothing – The Pretty Reckless/In Da Club – 50 Cent/Chandelier/Elastic Heart – Sia/Make Your Own Kind Of Music – Paloma Faith